This Thai Peanut Hummus is filled with Thai peanut sauce ingredients like Sriracha, garlic, and ginger! A healthy gluten free and vegan snack!
This toasted pine nut hummus has a lovely nutty taste that's great for lunch.
My kids are addicted to this chocolate hummus and I don't blame them! Sweetened with maple syrup and no sugar, this 5-minute wonder is a healthy snack or dessert.
The perfect combination of roasted garlic and sweet red pepper makes this hummus a match for salads or potato wedges.
Love the tangy flavours of tzatziki? This Tzatziki hummus will be the best thing there is for you.
Flavoured with coriander, fresh cilantro and lime, this black bean hummus is the bomb.
If you love everything hot and savoury, this Jalapeno cilantro hummus will spice up your day.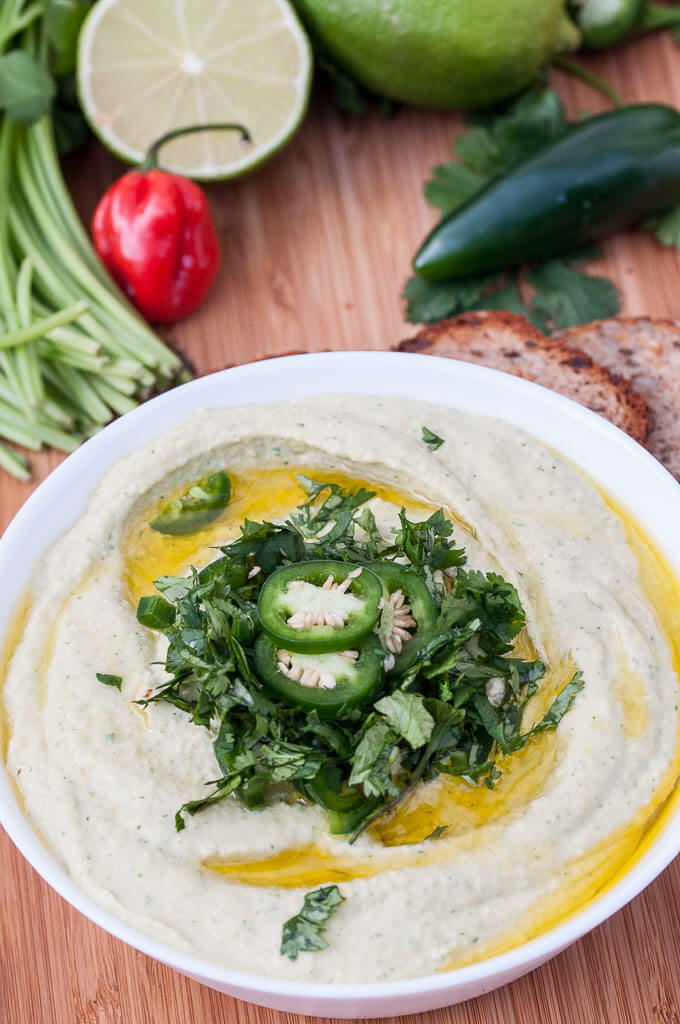 Tasting sweet salty goodness of caramelised onion combined with savoury mushrooms is like you're having hummus in heaven!
When it's game day, nothing beats the creamy, garlicky and spicy kick of this buffalo hummus.
Which of these hummus recipes are you tempted to try?