Whenever I used to go clothes shopping with my mother, she would never choose dresses or shirts that didn't have sleeves.
I just couldn't understand why.

"I just don't like my arms", she would say.

Now that I'm all grown up and in my (cough cough) forties (very early forties), I can soooooo understand where she was going with that. For some strange reason, as soon as women hit a certain age, fat seems to accumulate on our upper arms, giving some of us that like the odd cream bun and biscuit 'Tuckshop lady arms'. And people, they ain't pretty!
On top of that, most of us are also blessed with those little spots on our upper arms which are called Keratosis Pilaris. Yep, I have them, too. And I pick them (shock horror) so not only do I have tuckshop lady arms, I've also got pimples that I have picked. Gross.

Anyway. For us ladies, who don't want to show the cream bun and pimple-picking damage we have caused, here are 20 gorgeous summer dresses!
One word: Draping!  The flowy sleeves on this amazing dress from City Chic are very relaxed and feminine without being too girly (frills are not for everyone!).  Another very flattering feature of this dress is the short silhouette – all the benefits of a little black dress, but still hiding the parts you want hidden, and flashing the parts you want to show off!
Wrap dresses are great for ladies with bigger bottoms too as it accentuates the waist and then the material just glides right over the ass. Also good for big boobies.

Another great dress from City Chic, this one is off the shoulder.  Off the shoulder dresses are FANTASTIC for hiding the upper arms and accentuating the shoulders of neck (neither of which really gets saggy until later on in life).  The ruffled shoulder sleeves give the dress that feminine look and the button detail down the front draws attention to the centre of the body (making gals look skinnier than we are!).
If you are screaming at the monitor going 'But I can't wear off-the-shoulder cause my Fun-Bags are too big!' – don't fear.  Strapless bra's for big busted beauties are not like they used to be in my day (ie ending up around your waist at some point during the night).  If you still can't stand the thought, there are dress options that have straps as well as off-the-shoulder.
I adore this cute casual boho vibe dress, perfect for a casual catch up with friends, pair with some cute sandals and a crossover bag. It hides most of the arms, but is still light and shows a bit of flesh, so will be nice and cool for summer, but hiding the bits we don't want to show!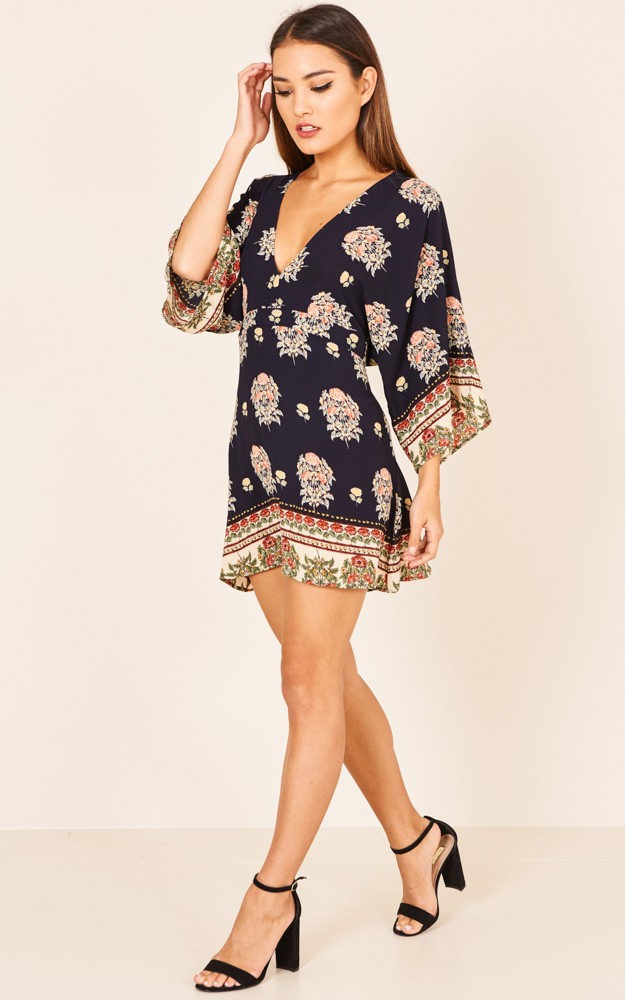 An ever reliable dress – and it has POCKETS.  It is loose fitting and has short sleeves that still cover the upper arms.
If you don't mind a frill or two, this girly dress is a fantastic way to hide those upper arms, whilst still looking on-trend.  It comes in two colours – Blush (pictured) and Navy, and is still light enough to wear on Christmas Day.  It is easily dressed up or down depending on your shoes, it would work well with a pair of sandals or the highest of heels.  Dresses that have sleeves that end just above the elbow are extremely flattering for for all ages and sizes.
If you don't like your arms, but still love short sleeves, then fluted sleeve like this gorgeous dress from Veronika Maine is for you.  Still Summery and delicious but hides the bat flaps and draws attention to the waist.  I so want this dress so bad!
This is the perfect dress for those summer afternoons you don't want to be too OTT but still, want to look like you made an effort. You can style this more casually with some sandals or sneakers and head to a BBQ with your gang, or dress it up with heels for something a bit more. The print is eye-catching and subtle all at once and the tie waist creates a flattering silhouette for every body shape.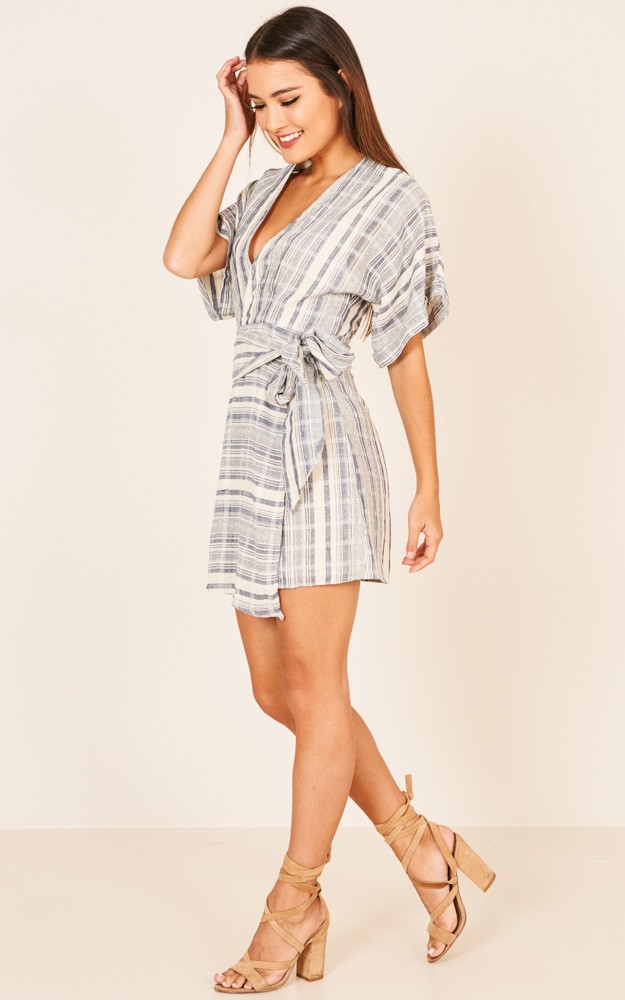 A beautifully light summer dress with frilly 3/4 sleeves, a wrap design and length, but still shows leg!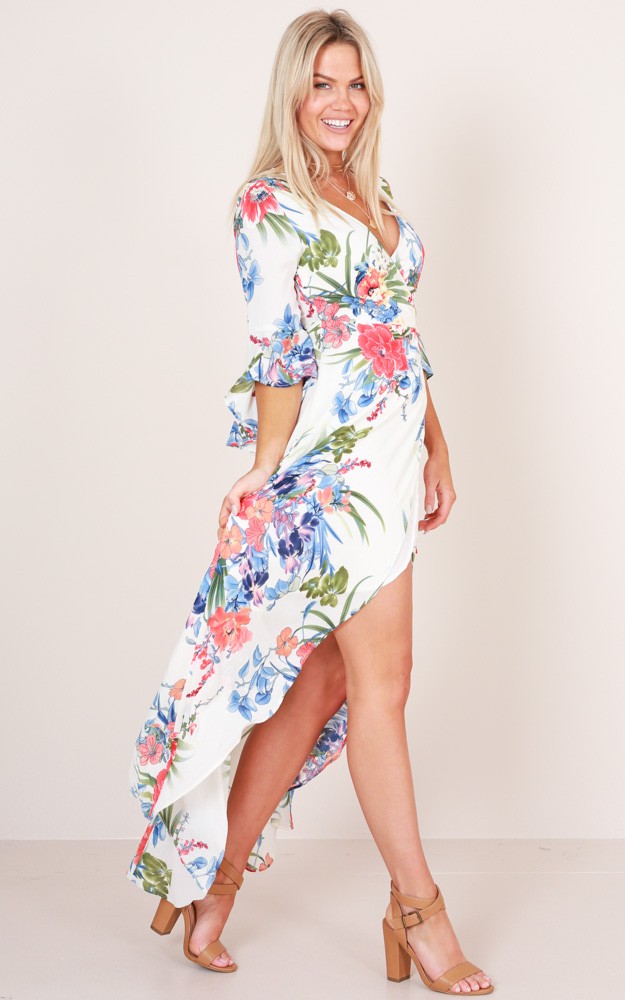 Beautiful long sleeves, but a nice short hemline.  Great for 14 – 25-year-olds.
Offering 3/4 sleeves, this boho style dress is light and would be perfect for a beach trip. As long as the material is lovely and light,you can get away with having longer sleeves and still keep your cool.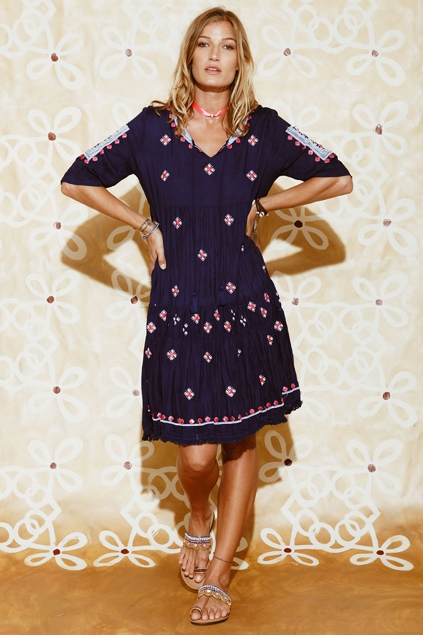 Super Summery, light and bright, this textured georgette style dress has a square neckline (drawing attention to the boozies) and the flattering drape style short sleeves.  It shows off the legs and accentuates the waist.  You could wear this to the beach or a casual wedding.

Go from day to night in this gorgeous floral style! Style with some simple heels for a classic and elegant weekday look. I love the little split which shows some leg!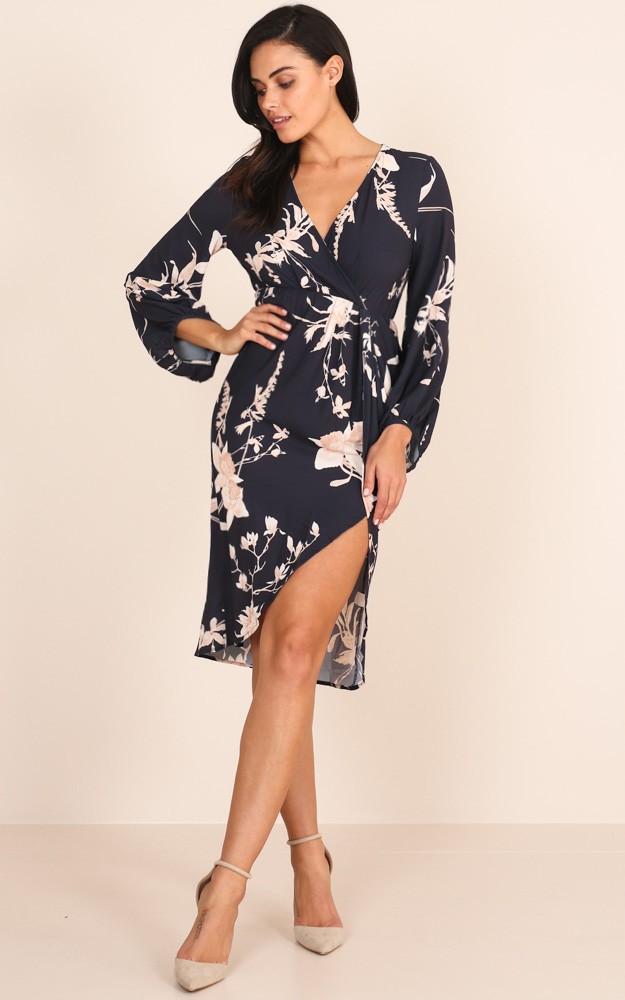 A casual, fresh linen dress that is cool and simple.  This style is flattering on all shapes and pair with a pair of sandals or some Converse and you have the perfect beach outfit.
Here is one for the younger gals that are sensitive about their arms.  This gorgeous little number has fluted sleeves (flattering flattering flattering) and accentuates the waist. It is a 'Fit and Flair' style which suits all shapes and is super girly!
Tunics are a Girls Best Friend.  This tunic dress with bell styled sleeves accentuates the legs and hides the rest, even those ladies that are shy about their tummy.  This is a very polished look perfect for the Office or drinks on Friday night.

This is a cute little everyday Summer Dress that you can wear down the shops or to a barbecue.  It has short sleeves with slits which shows the top of your arms (the good bits) but covers up the bottom of them (bad wing bad bad bad).  Simple and gorgeous!
This simply gorgeous dress incorporates loads of the 'Arm Hiding' secrets we have talked about with other dresses.  It is a little bit off the shoulder, a little bit frilly and the cross-over at the bust draws attention to the boobies and away from the Tuckshop Lady Arms.

This dress has an almost Japanese style top with very square sleeves and a wrap middle.  Wide extended sleeves totally cover the Tuckshop Lady Arms but still give you shape and sass.  Crossover designs also flatter big boobs.
Slide into spring with Esmeralda, she is super cute and perfect for your next weekend adventure. This beautiful spring print features a double floral print, making for double the fun
The most perfect of all dresses.  The Rita Dress hides the arms, the tummy and the thighs but is still super flattering and classy enough to wear to work or a wedding.  It is also made out of stretch jersey fabric which is so soft and breathable.
These are our top 20 picks for summer dresses for ladies who want to hide our upper arms! What do you think?
*Stay at Home Mum uses the occasional affiliate link in our articles. This is at no cost to you, however, should you decide to buy anything, it means we might get a few cents towards running our website.